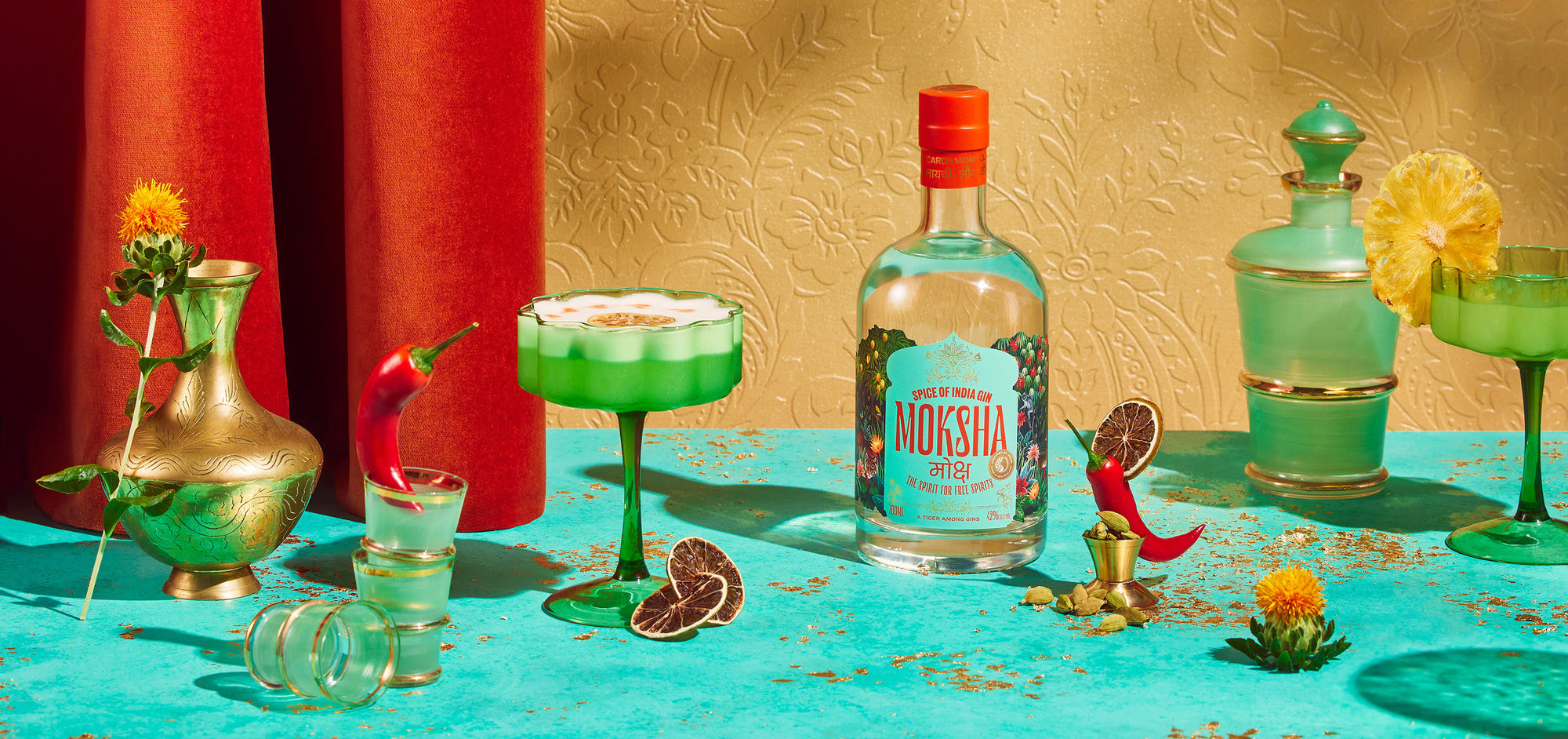 Moksha
The Spirit for free spirits
A tiger among gins
Moksha
The Spirit for free spirits
A tiger among gins
Moksha
The Spirit for free spirits
A tiger among gins
Moksha
The Spirit for free spirits
A tiger among gins
Moksha
The Spirit for free spirits
A tiger among gins
Moksha
The Spirit for free spirits
A tiger among gins
Moksha
The Spirit for free spirits
A tiger among gins
Moksha
The Spirit for free spirits
A tiger among gins
Spice of India Gin
A tiger among gins
A nod to the spice routes of the subcontinent. Echoing the ebb and flow of Goa. Reminiscent of rhythms deep within the Bandipur jungle. Fiercely flavourful, Moksha prowls about the palate leaving drops of Chai-inspired botanicals as it flows.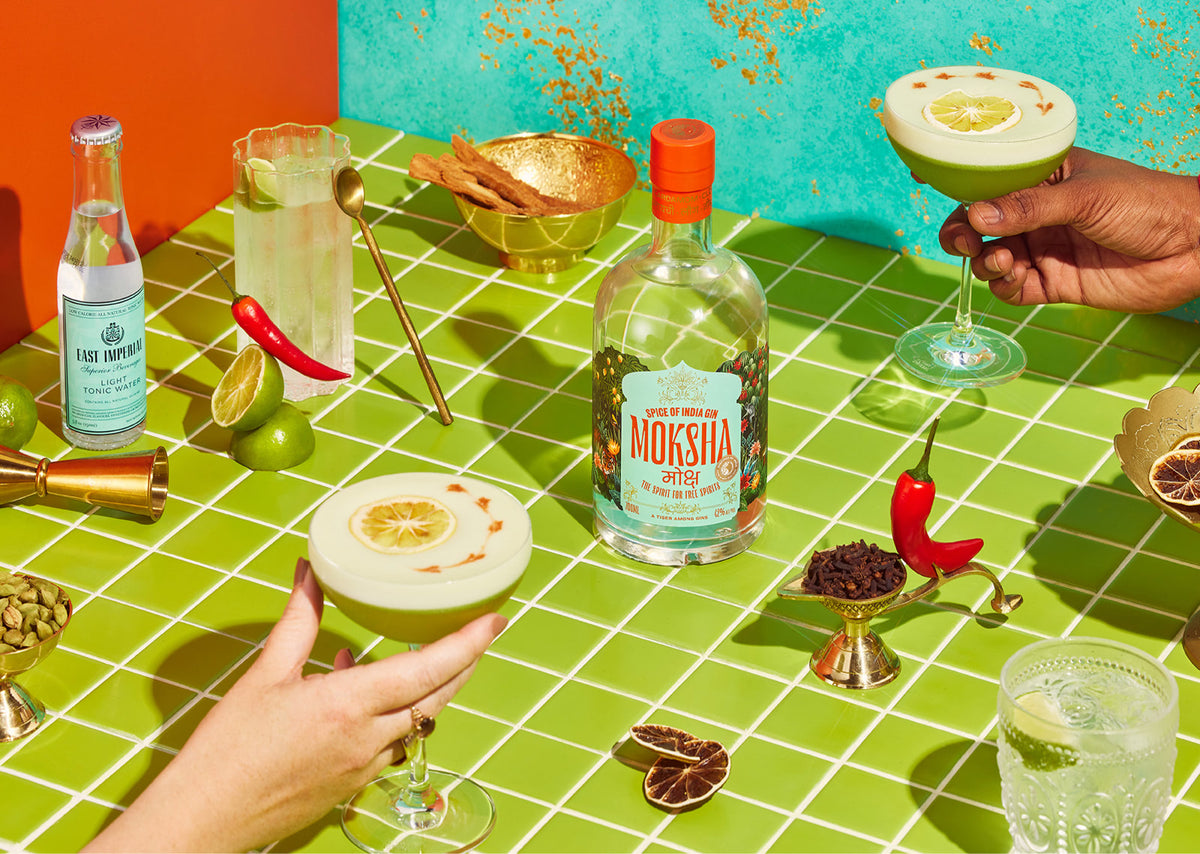 Inspired by india, crafted in new zealand, moksha is the spirit for free spirits. A bottleful of adventure, wanderlust and escape.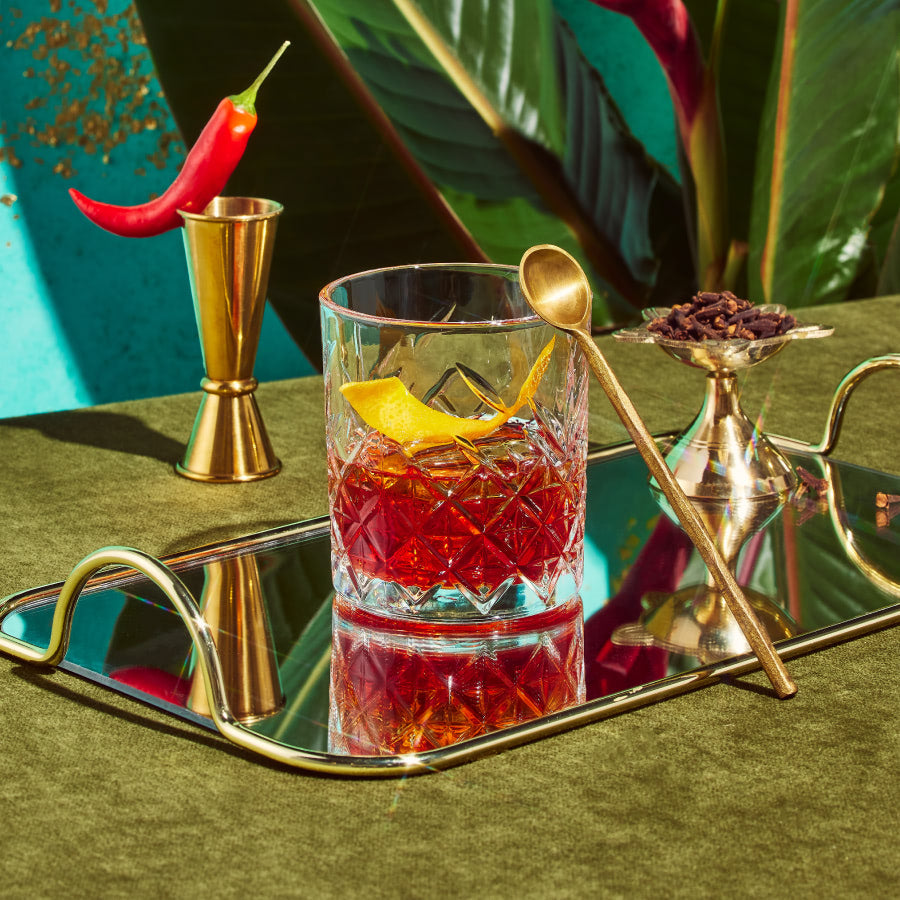 Spiced Negroni
A contemporary riff on a cocktail classic. Moksha mingling with Campari and Vermouth, this spicy number is mixed with a pinch of cloves and finished with an orange twist. A fragrant spin on tradition, and an escape from the everyday.
Ingredients

30ml Moksha Spice of India Gin
20ml Campari
20ml Torino Vermouth
5 cloves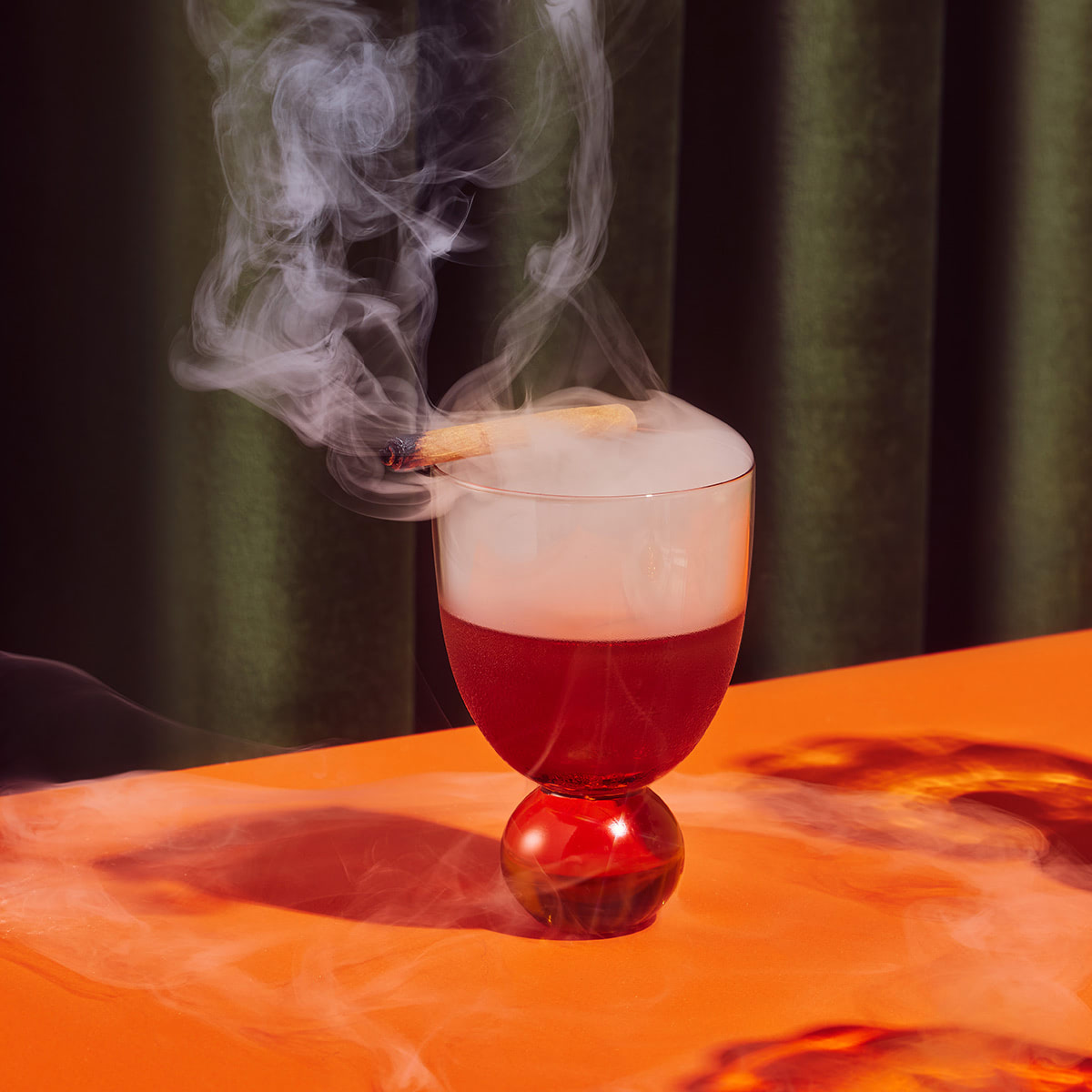 Chai Martini
English breakfast, meet Moksha. This is a tea party thrown for adventurous palates only. The theme? Stories gathered and spices sourced from Chaiwalas on the streets of Old Delhi. Garnished with a smoking cinnamon quill for a smouldering affair.
Ingredients

30ml Moksha Spice of India Gin
30ml ginger liqueur
20ml english breakfast tea syrup
3 dashes of aromatic bitters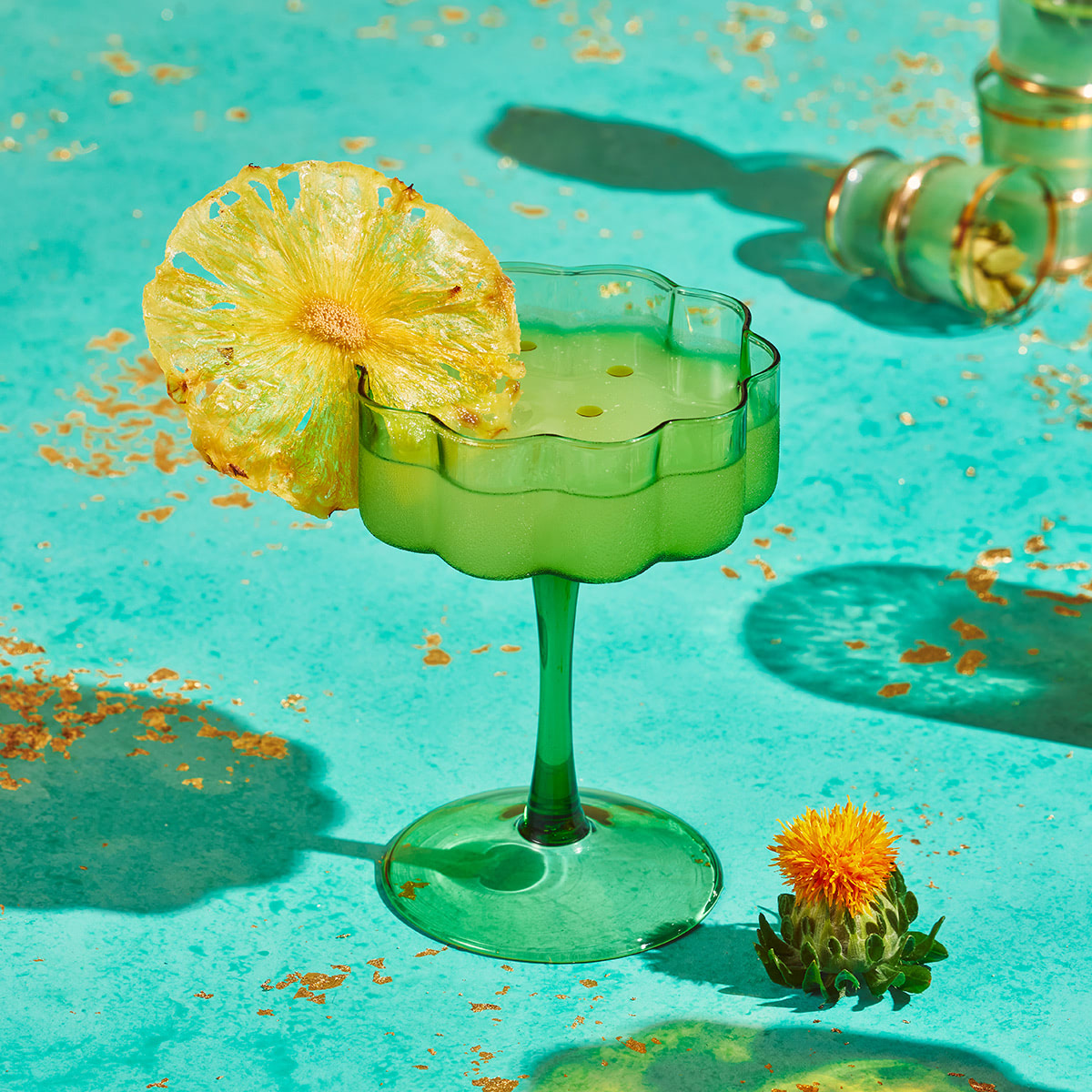 Chaat me up
Distinctly Chaat, a zing reminiscent of the Indian street food snack staple. Inspired by the entirely elusive spice blend that instantly transforms bland to bold. Upping the ante with its exotic essence, this concoction combines citrus and spice for a funky pineapple punch.
Ingredients

30ml Moksha Spice of India Gin
15ml Choya Yuzu Liqueur
30ml spiced pineapple cordial
30ml lime juice
Kaffir lime leaf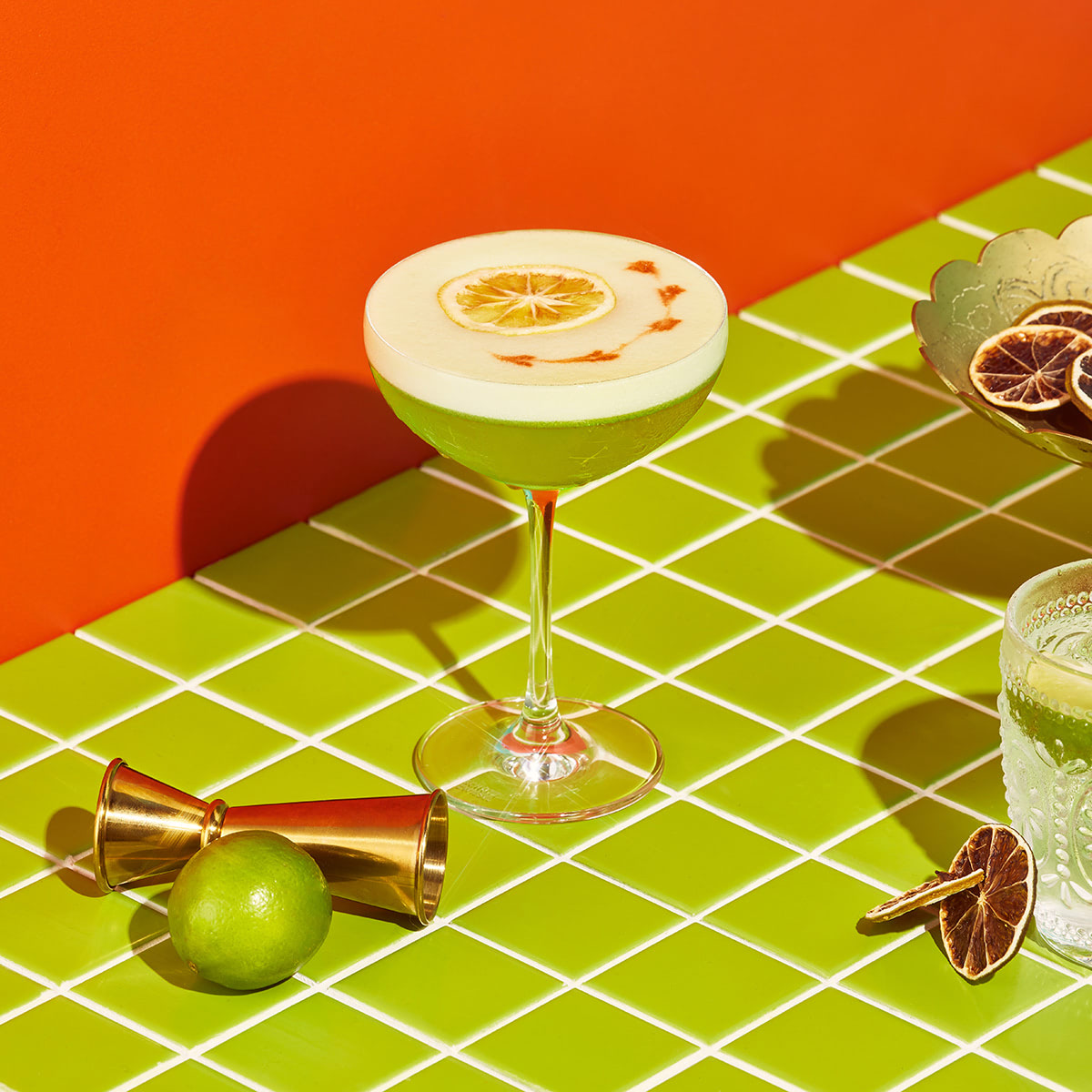 Agonda Beach
Palm trees, an easy breeze. A sip to settle in and you'll be carried away to Goa days spent lazing by the Arabian Sea. Evoking an endless coastline, frothed with cooling cucumber and coriander. A refreshing surprise with a twist of spice.
Ingredients

30ml Moksha Spice of India Gin
15ml Cointreau
30ml cucumber & coriander juice
Dry red chilli to taste
30ml fresh lemon juice
2 dashes of aromatic bitters
1 egg white
Botanicals
Moksha is distilled with premium botanicals straight from the spice farms of Southern India. Fragrant cardamom, warming cinnamon, spicy cloves and a whisker of lime.
Cardamom
Thekkady, Kerala - India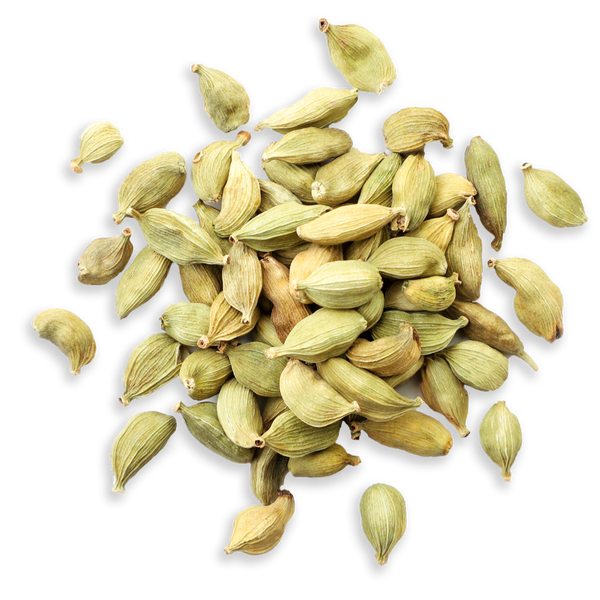 Cinnamon
Thekkady, Kerala - India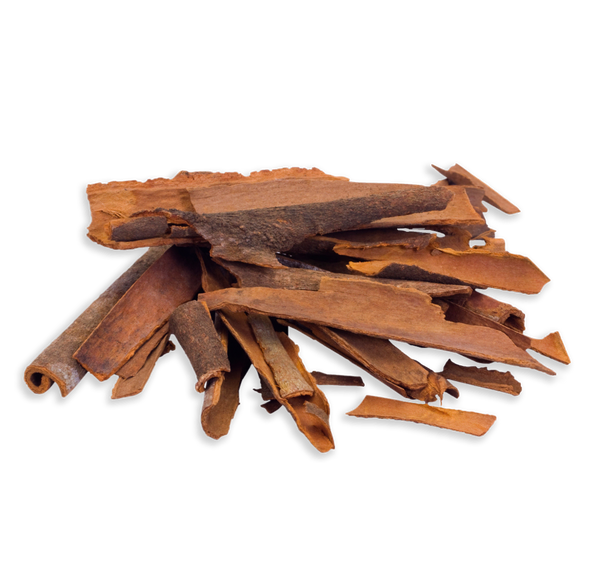 Cloves
Thekkady, Kerala - India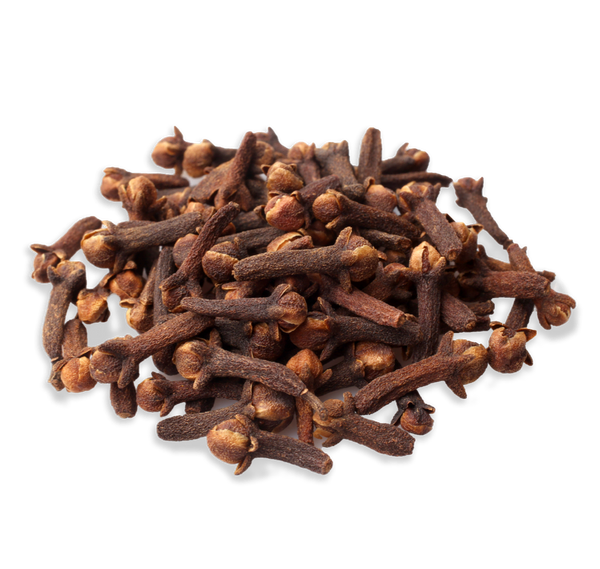 Lime
Hawke's Bay, New Zealand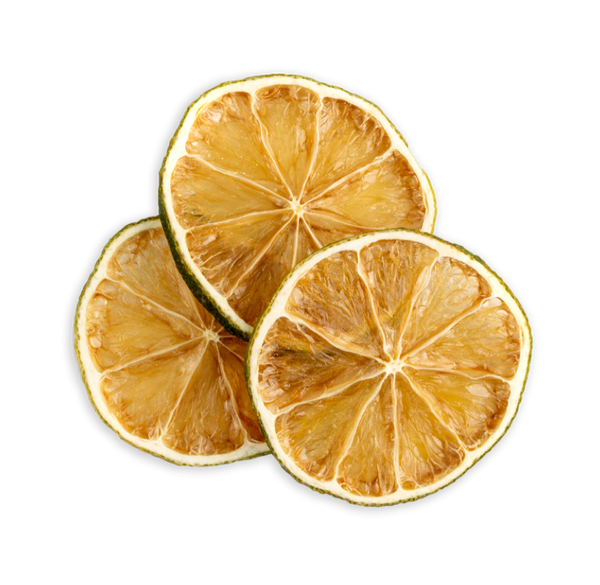 It doesn't just taste good,
it does good.
Every bottle purchased helps Wildlife SOS protect the exotic animals that live there.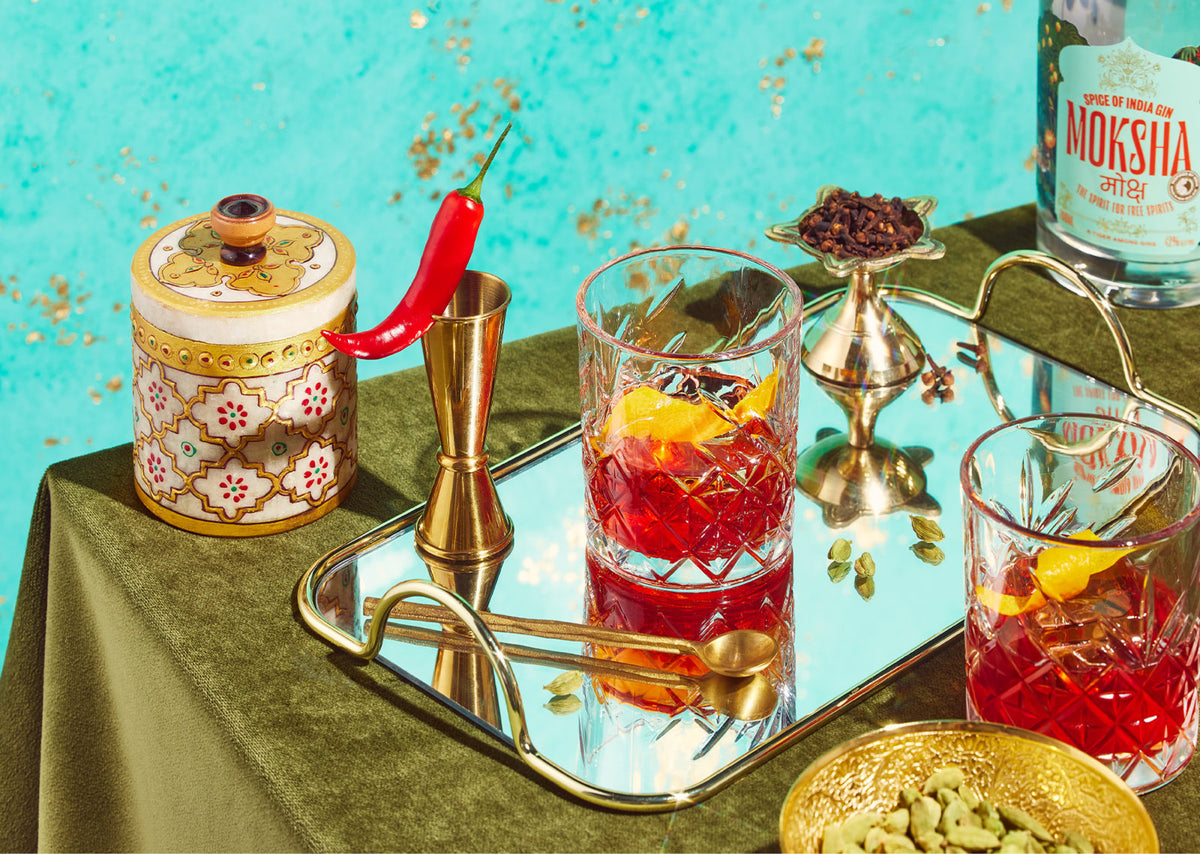 Follow Us
@mokshadrinks
Order a bottle
(or 6)